Working at ACA
Are you ready to be part of an award-winning, global team of innovative, talented, and committed professionals?
Why join our team?
We are the leading governance, risk, and compliance (GRC) advisor in Financial Services. When you join ACA, you'll become part of a team whose unique combination of talent includes the industry's largest team of former regulators, compliance professionals, legal professionals, and GIPS® standards verifiers in the industry, along with practitioners in cybersecurity, ESG, and regulatory technology.
Entrepreneurial Work Environment
We provide innovative and tailored solutions for our clients. We encourage creative and entrepreneurial thinking and offer multiple career paths.
Life happens. We offer competitive PTO and flex-time to help you juggle it all.
Employee Recognition Programs
We appreciate your hard work and want to make sure you know it.
Competitive Compensation and Benefits Package
We want to help you and your family stay happy and healthy.
We are growing quickly, but we haven't lost sight of our greatest asset: our employees. At ACA, we encourage you to take ownership of your experience and seek opportunities to grow your career.
Positive Relationship with Coworkers
We are a group of thoughtful, hard-working, intelligent individuals (who also like to have fun).
Our mission is to be the leading GRC advisor in financial services by integrating the expertise of former regulators and practitioners with analytics, technology, and managed services, empowering clients to reimagine GRC and protect and grow their business.

Carlo di Florio, Global Advisory Leader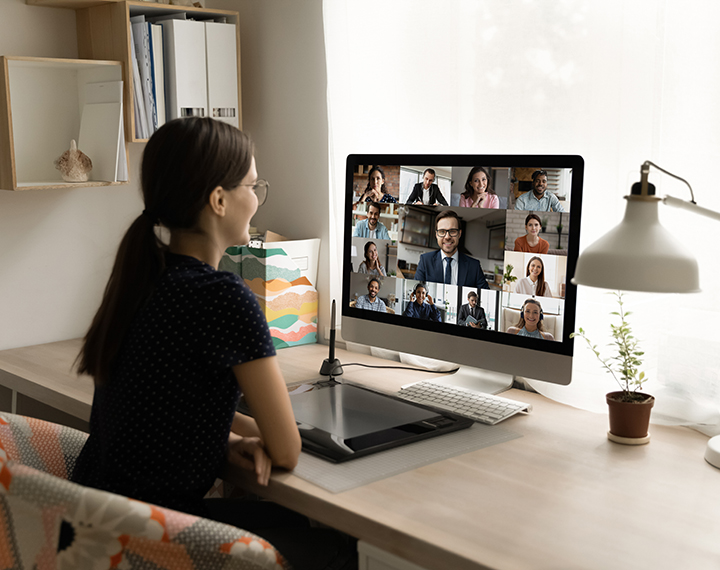 We grow as a TEAM
Transforming through innovation
Excellence delivered to our clients, consistently
Accountable for our actions
Motivating our talent
We foster a culture of growth
Focus on continuous learning through inquiry, curiosity, and transparency.
Time-limited experiments to continuously challenge the status quo.
Continuous feedback grounded in a shared commitment to helping each other grow and get better.
Environment that is open to change with leaders willing to take personal responsibility for their shortcomings and missteps.
We are strengthened by diversity and inclusion
Our diversity makes us more creative, flexible, productive, and competitive.
In March, our WE@ACA affinity group led a company-wide celebration for International Women's Day. The ACA team participated in discussions on this year's theme, #EmbraceEquity. We welcomed Marissa Orr, for a conversation about daring the question "What have we gotten wrong about women at work?"
We work to make sure all employees' voices are heard
Our affinity groups are led by our diverse group of employees to ensure that all of our employees' voices are heard.
Assists in furthering the personal and professional development of all LGBT+ communities and ally employees through community outreach, mentoring, and professional networking opportunities, as well as provide a peer-to-peer safe place forum for discussion, inclusion, and understanding.
Connected Black Professionals
Provides a platform by which Black employees can engage directly with one another on a regular basis and discuss any issues that may be relevant to their professional career at ACA. This group also provides an avenue to collectively share concerns with ACA leadership about ways in which Black employees can be better served at ACA.
Hispanic/Latinx Organization for Leadership & Advancement (HOLA)
Brings insight into the different ethnicities, cuisine, and culture within the Hispanic community, as well as provide a collaborative collective group to help mentor, empower, and assist ACA's Hispanic/Latinx talent.
(Women Empowerment) WE@ACA
Creates a support network and establishes a more collaborative environment by providing training and learning opportunities. This group also generates awareness and identify solutions across ACA on unbiased and biased inequalities between men and women.
Provides networking opportunities for parents to lean on each other as they manage working along with family needs.
Raises awareness and promotes the philanthropic work of ACA employees. This group provides resources and opportunities for charitable giving and volunteer work while supporting quarterly initiatives and vetting charities to receive matching funds for donations by ACA.
Our locations
We are based in New York City and have offices in eight other U.S. cities, as well as in London and Malta.
We're hiring
We're growing quickly and adding new opportunities regularly. Explore our job openings to find a position that's right for you.
EEO statement
ACA is an equal opportunity employer that values diversity. We conduct our business without regard to actual or perceived age, race, color, religion, disability, caregiver, marital or partnership status, pregnancy (including childbirth, breastfeeding, or related medical conditions), ancestry, national origin and citizenship, sex, gender identity and expression, sexual orientation, sexual and reproductive health decisions, military or veteran status, creed, genetic predisposition, carrier status or any other category protected by federal, state and local law. ACA is firmly committed to a policy of nondiscrimination, which applies to recruiting, hiring, placement, promotions, training, discipline, terminations, layoffs, recall, transfers, leaves of absence, compensation and all other terms and conditions of employment. Here at ACA, we have created a variety of programs to promote ACA's culture of inclusivity and work hard to ensure that all of our employees have an equal opportunity to contribute to ACA and feel that ACA is exactly where they belong.
ACA is committed to nurturing an inclusive workplace. We share some of the exciting ways the company celebrates Asian Pacific American Heritage Month (APAHM).
Introducing ACA Vantage for ESG; a straightforward and comprehensive solution to track and analyze ESG data, and support PE, private credit, and leveraged loan portfolios.
ACA Group (ACA) is honored to be recognized by the exchange-traded fund (ETF) industry for two awards during the 2023 ETF Express U.S. Awards.
ACA released two new solutions aimed at helping private fund managers worldwide comply with the recently adopted SEC Private Fund Adviser Rules.